Growing Kitties
Aren't the kitties growing so fast? That's because I'm a good mommy and I feed them well.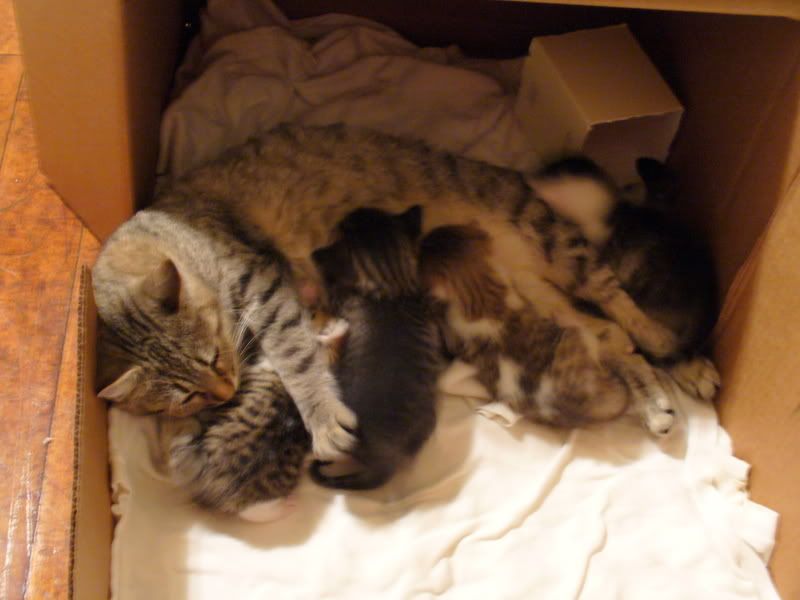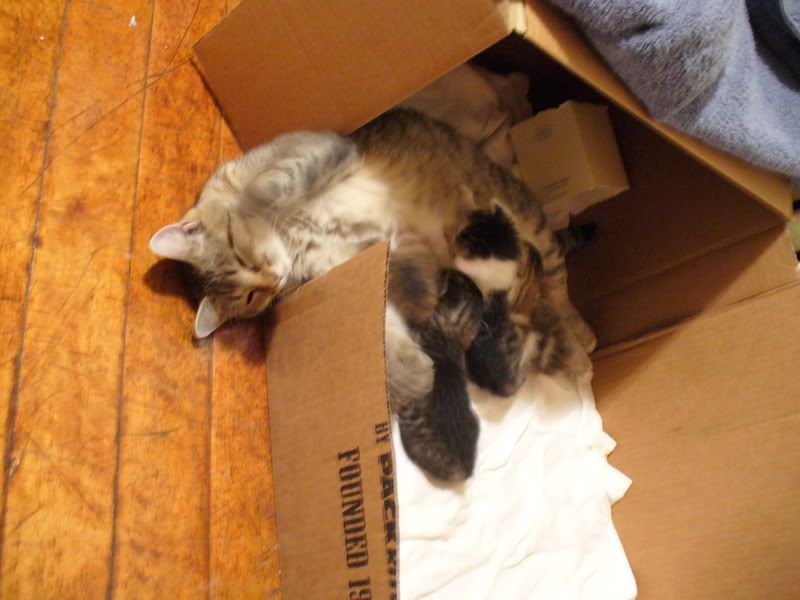 Occationally I need fresh air too!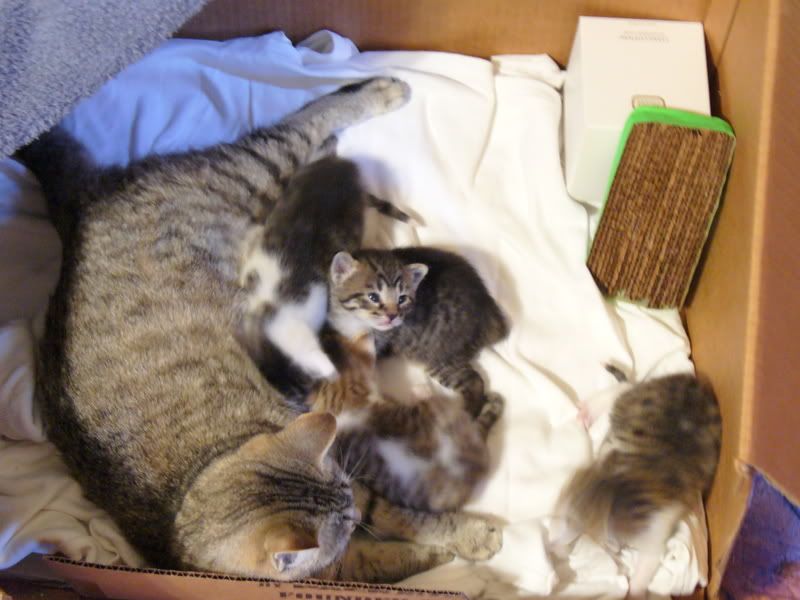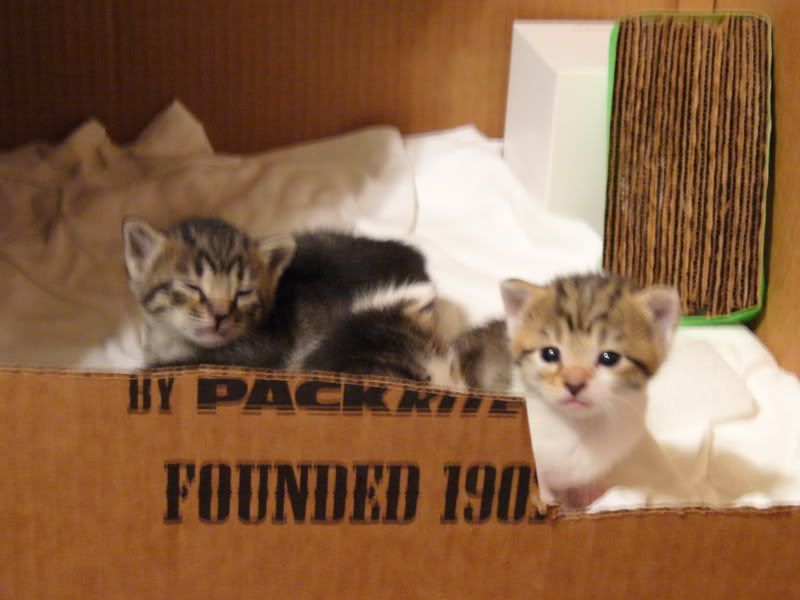 The kitties can't wait to see the world with their tiny eyes
Granny Zinger checks and combs for flea on the kitties everyday.
curtosy of nate's camera... where is zinger's camera??